Well I have been working hard the past couple of weeks getting things ready to launch my new Etsy shop. I've decided that I enjoy dying and creating handspun fibres so much that I wanted to sell them for others to enjoy. Things have been a little crazy here since my studio is in my kitchen. This is what I have been dodging around in my kitchen as my fibres have been drying: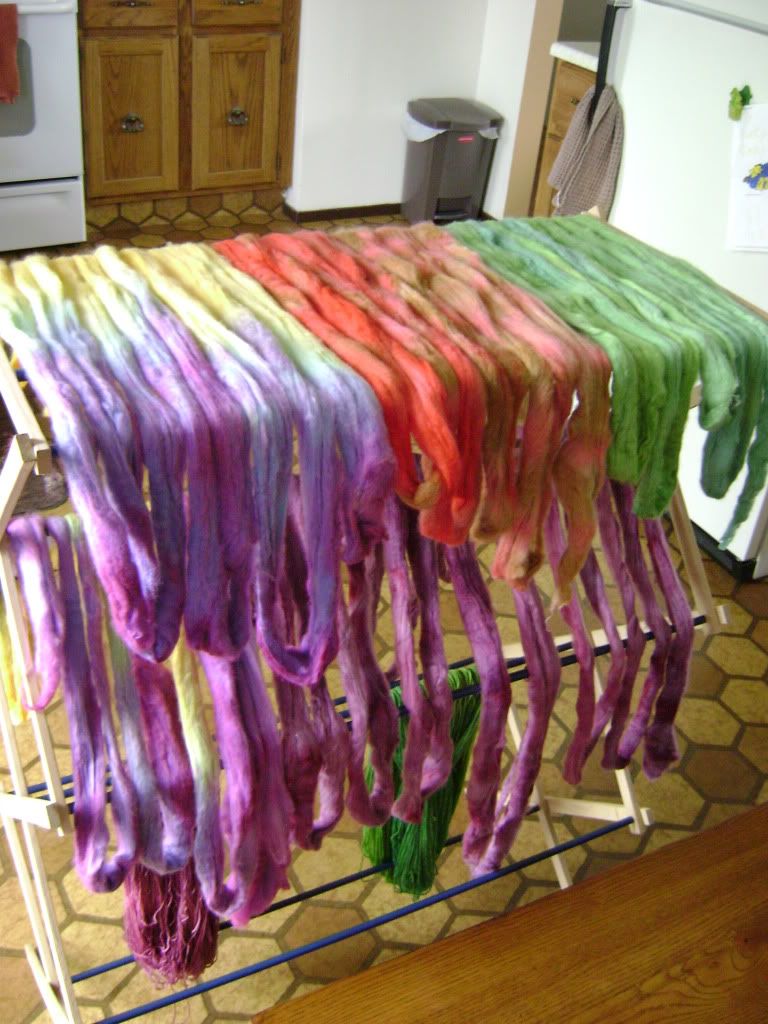 In addition to dying fibres I have been spinning away on Neddie, and have come up with two yarns to list on my shop.
Dreaming of Dragons which started out as this fibre: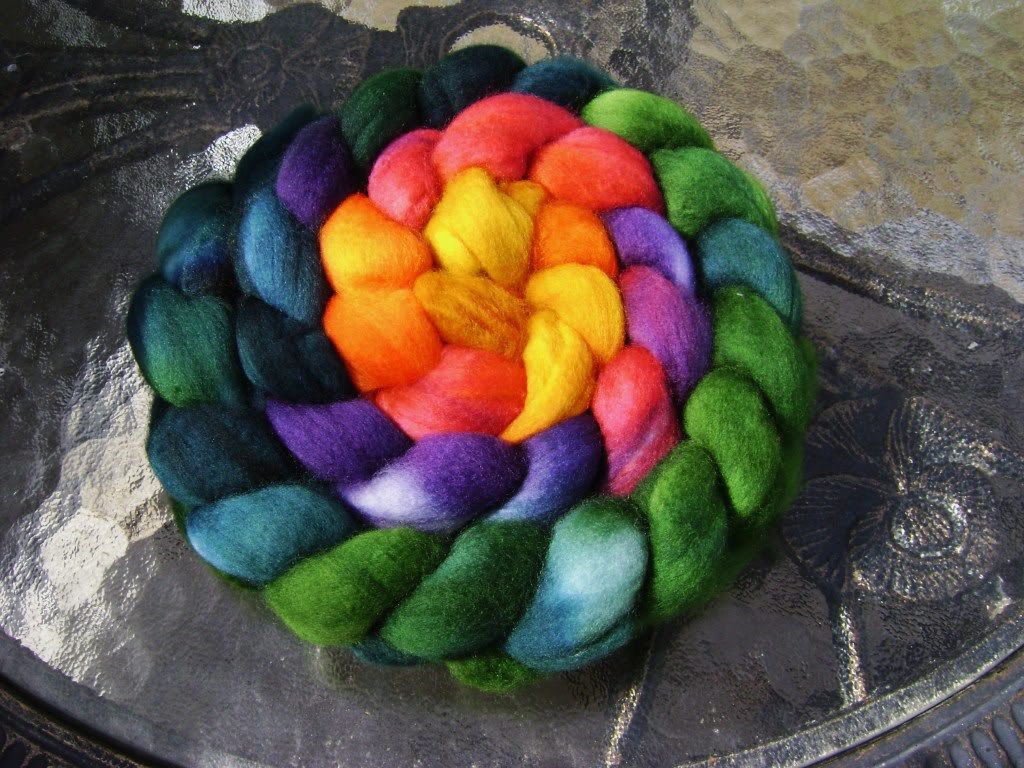 and got transformed into this lovely 3 ply.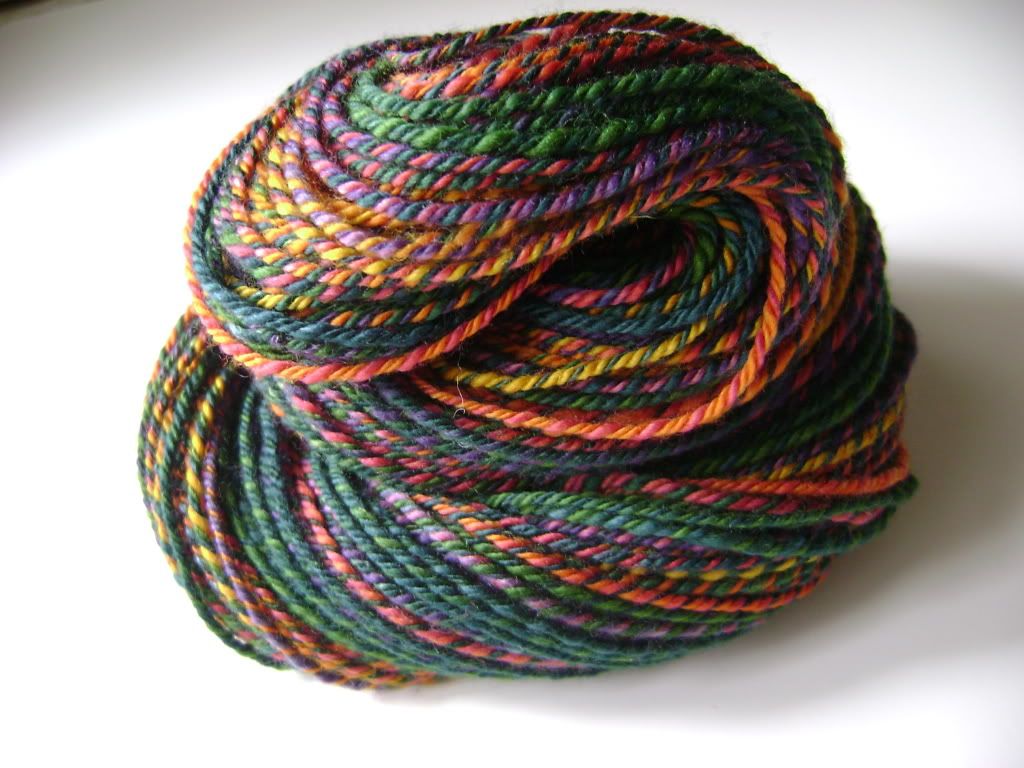 I also had this Merino Fibre - Marigold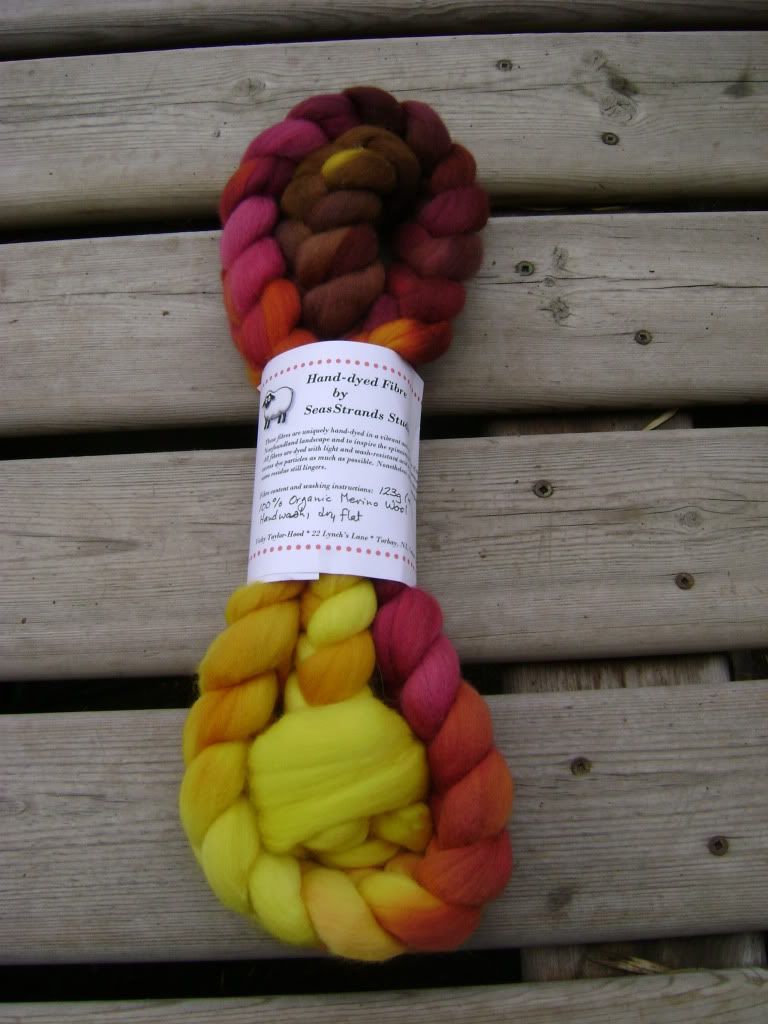 which then got spun into 185 yard of this bright and cheery 3-ply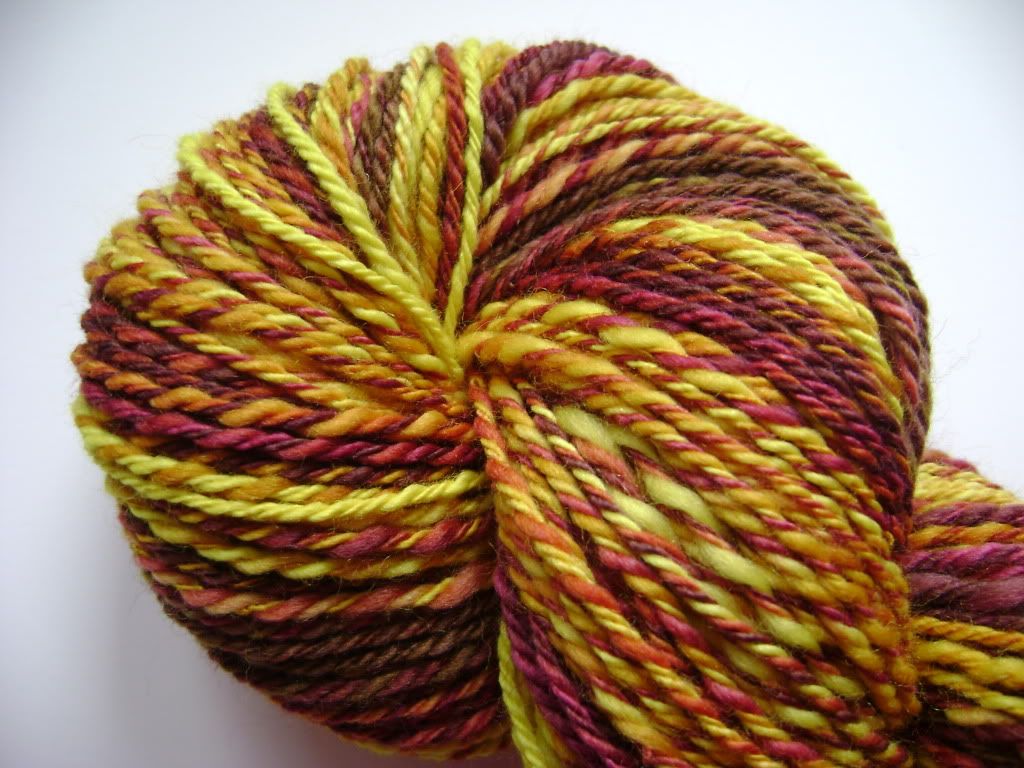 I have created a virtual link to my Etsy shop here on my blog where you can purchase any of my yarns or fibres using Paypal.
Thanks for checking out the new blog & shop!
Kim